written by Terry Fang
June 2, 2015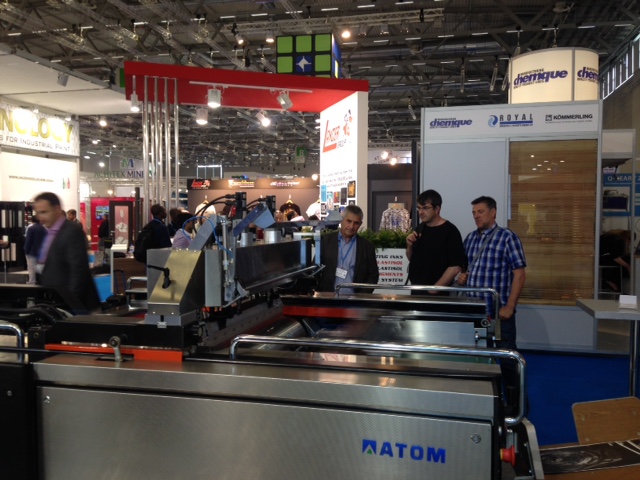 ATOM, the rising star of world screen press, made its successful international debut in Cologne FESPA, on May 18, 2015. After two successive exhibitions in China, ATOM had embraced its global customers.
TC-105, the show machine is a great combination of world highest technology, which intends to be a new major force in international scree press competition. Designed under the classic Germany technology and know-how, the Atom machine, the first Chinese casted screen press with advanced pneumatic squeegee, opened loading board and 360-degree cylinder is going to take this great opportunity to meet all high-end customers of the world.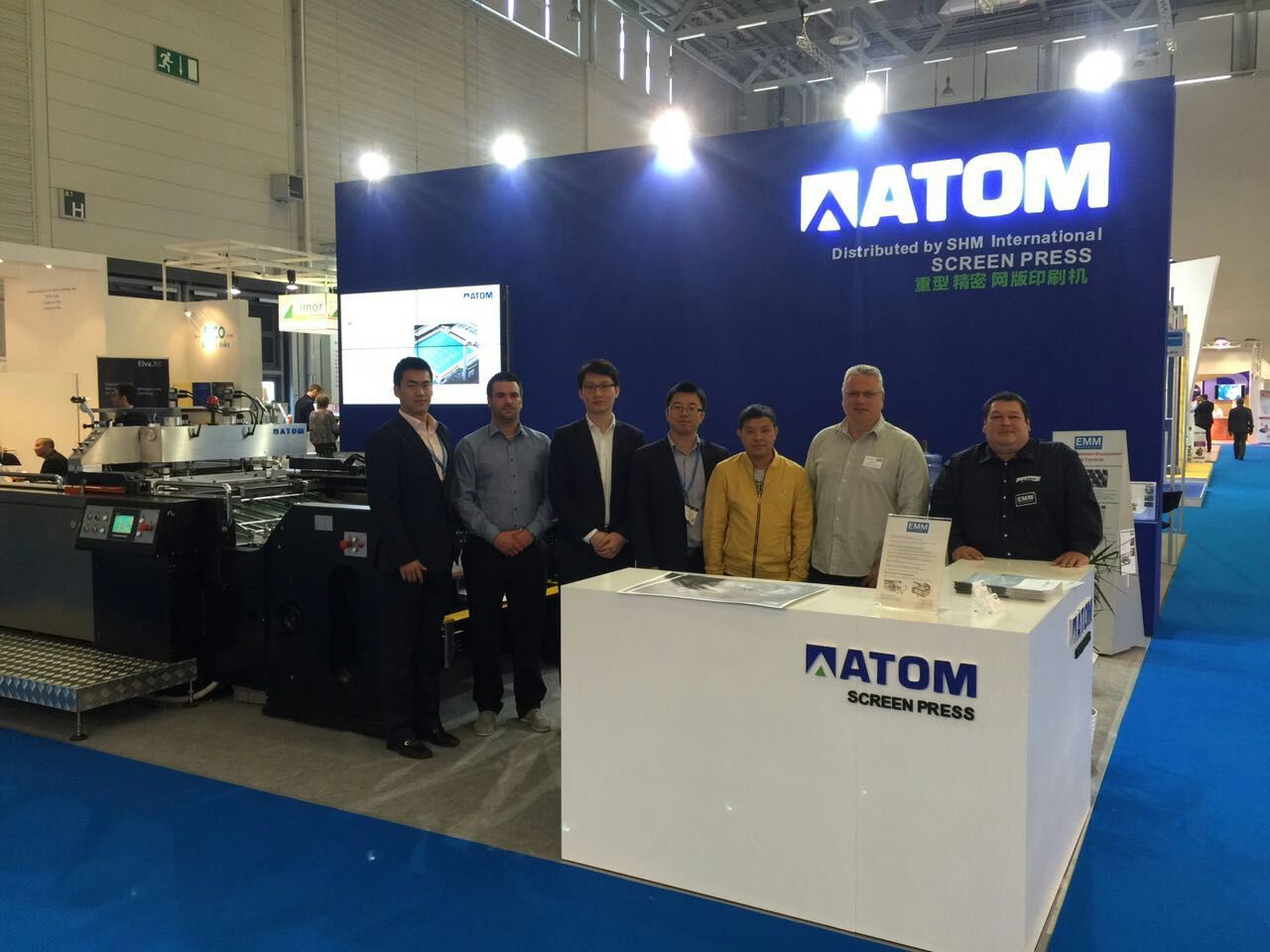 This time, in Germany, ATOM has joined hands with EMM, a local specialist to give visitors more opportunity to see the highest technology of screen press in the world. Praises were received from customers not only from Germany, but Romania, Russia, Israel and other countries around the world. Meanwhile ATOM is preparing its second stop of world tour which will happen on the continent of North America.