written by Terry Fang
Oct 22, 2015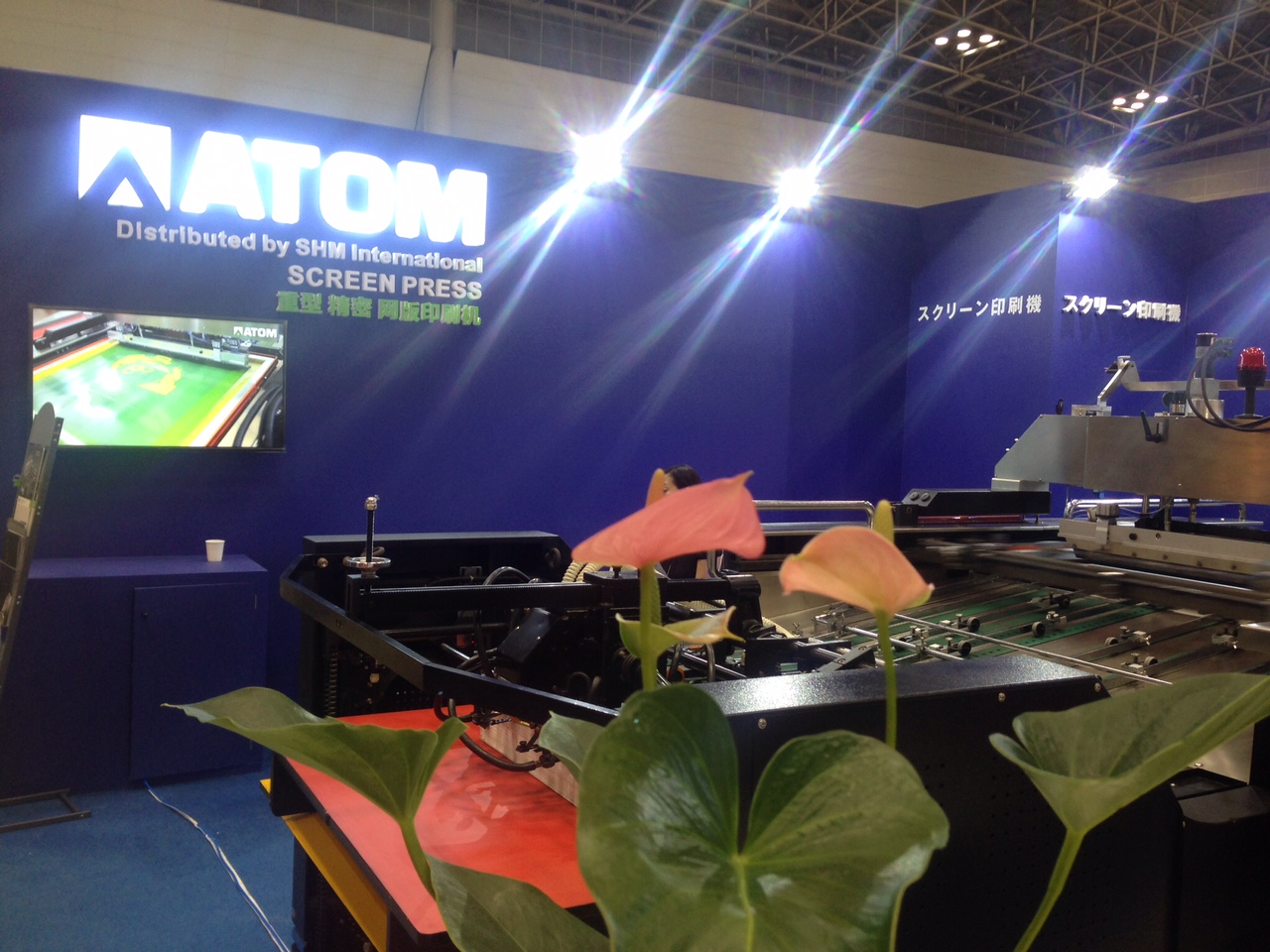 The worldwide customers had seen Atom Screen Press at SHM booth at one of world greatest printing fairs--- IGAS JAPAN.
TC-105,the show machine was acclaimed by oversees customers as a great combination of world highest technology, and will be a new major force in international scree press competition. Many customers who have long experience in using German or Japanese equipment acknowledged Atom, after making comparison with what they have at hand, believed the rising Chinese brand could be an alternative for them in near future.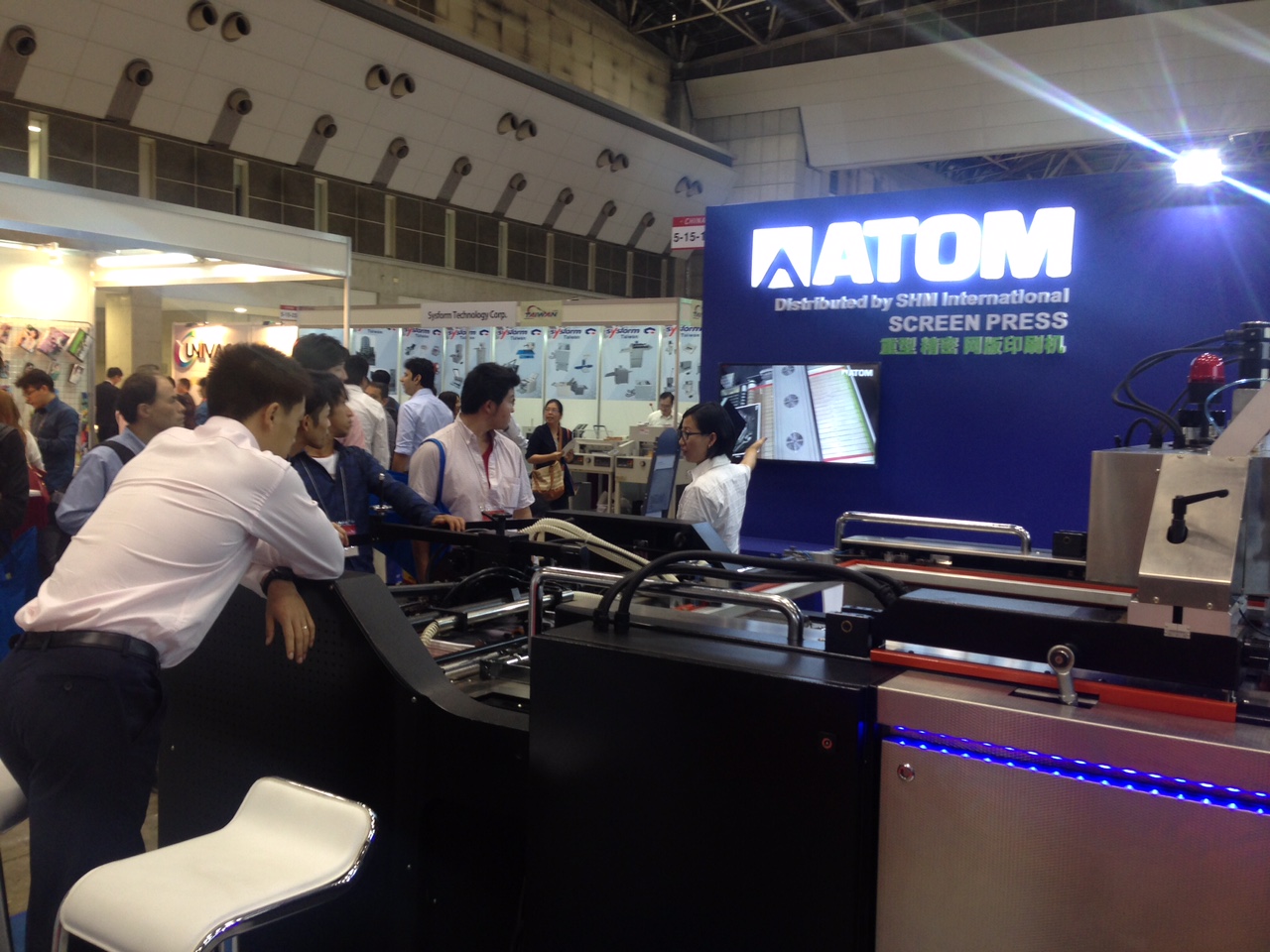 Designed under the classic Germany technology and know-how, the Atom machine, the first Chinese casted screen press with advanced pneumatic squeegee and 360-degree cylinder is also an eye-catcher for high-end Chinese customers who had been seeking a machine at reasonable price but with great performance.
After the successful show, the SHM International, the sole distributor of Atom, receiving thousands of visitors during the exhibition, is now working hard on its market strategy to send Atom to the world for the benefit of more international customers