written by Terry Fang
Feb. 6 2016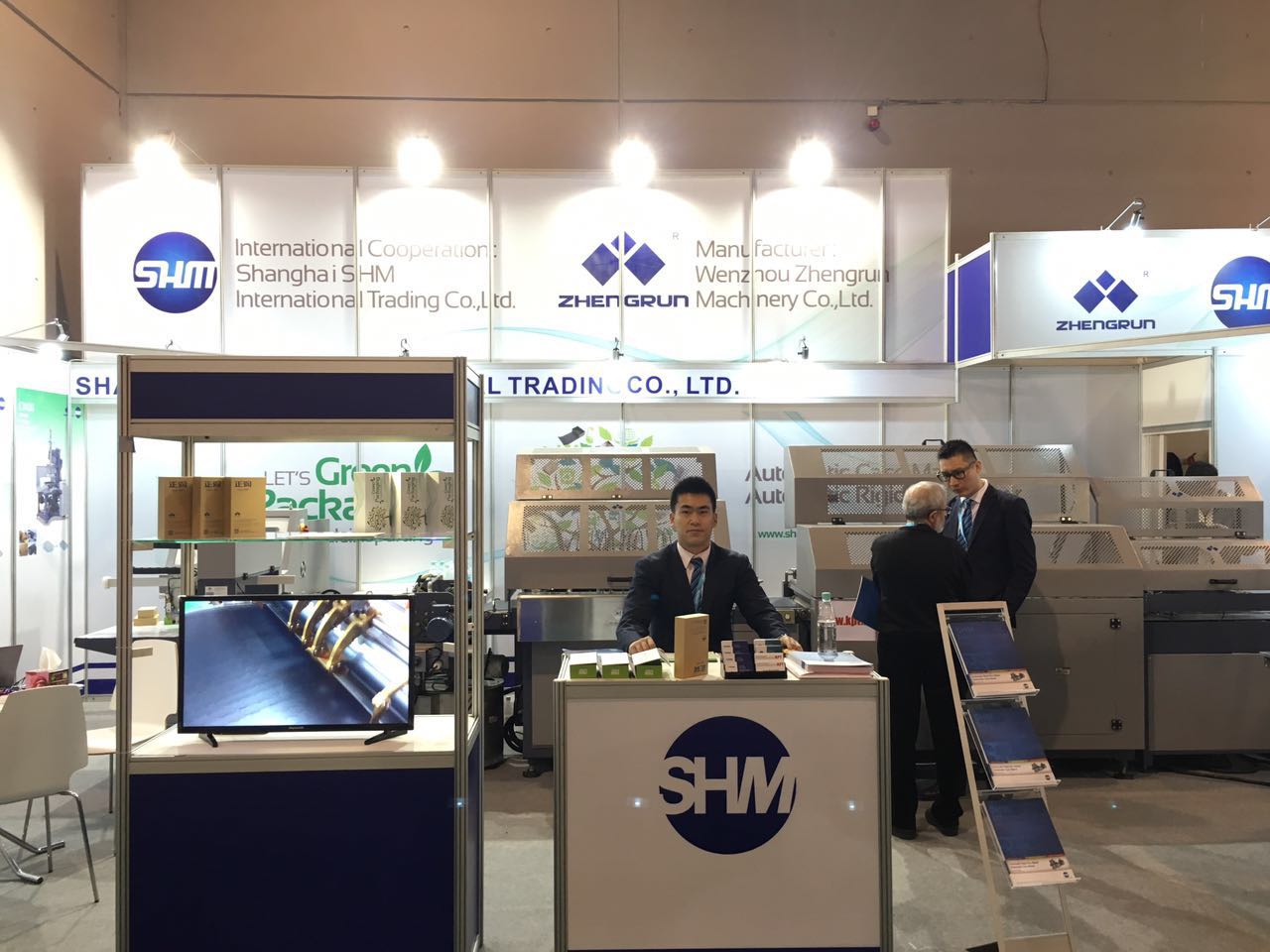 It's the fifth in straight for SHM International, one of regular exhibitors in Paperworld, l had met its international customers in Frankfort again in the end of January with an automatic casemaker AFM450A,
same machine as last year, an intelligent auto equipment with fully automatic feeding, positioning and delivery system, which is well capable of making perfect book covers, cover of notebooks, calendars,
leverarch files etc. Also this time a necessary accessory, smart board cutter KL1300, was taken to the booth to improve the effect of the show.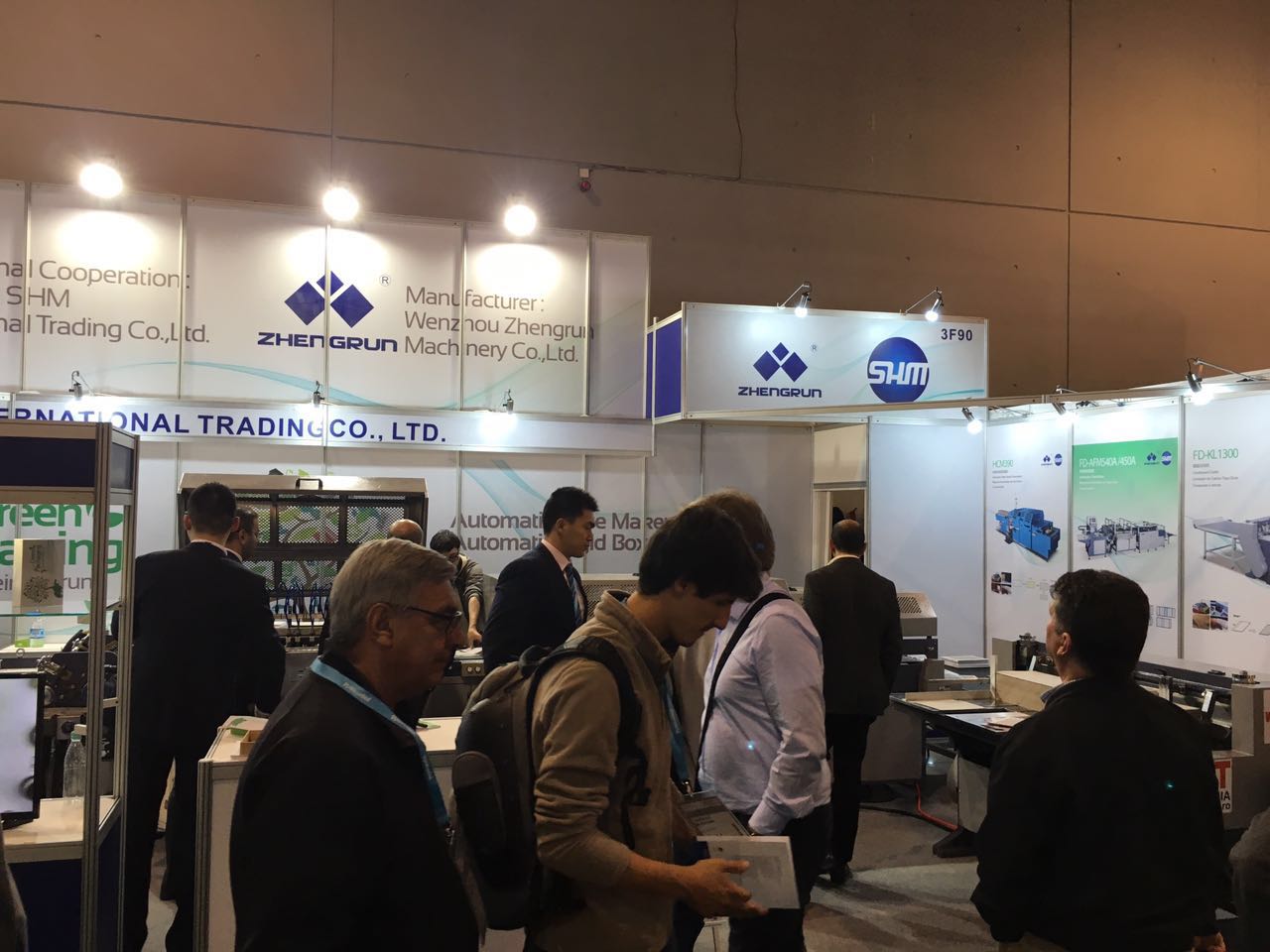 The four-day-fair ended up successful, and the show machine was sold directly to our European customers after making excellent demonstrations to the customer.
With its popularity increased dramatically in past five years, let's see what SHM would bring to its International customers in Frankfort next year.