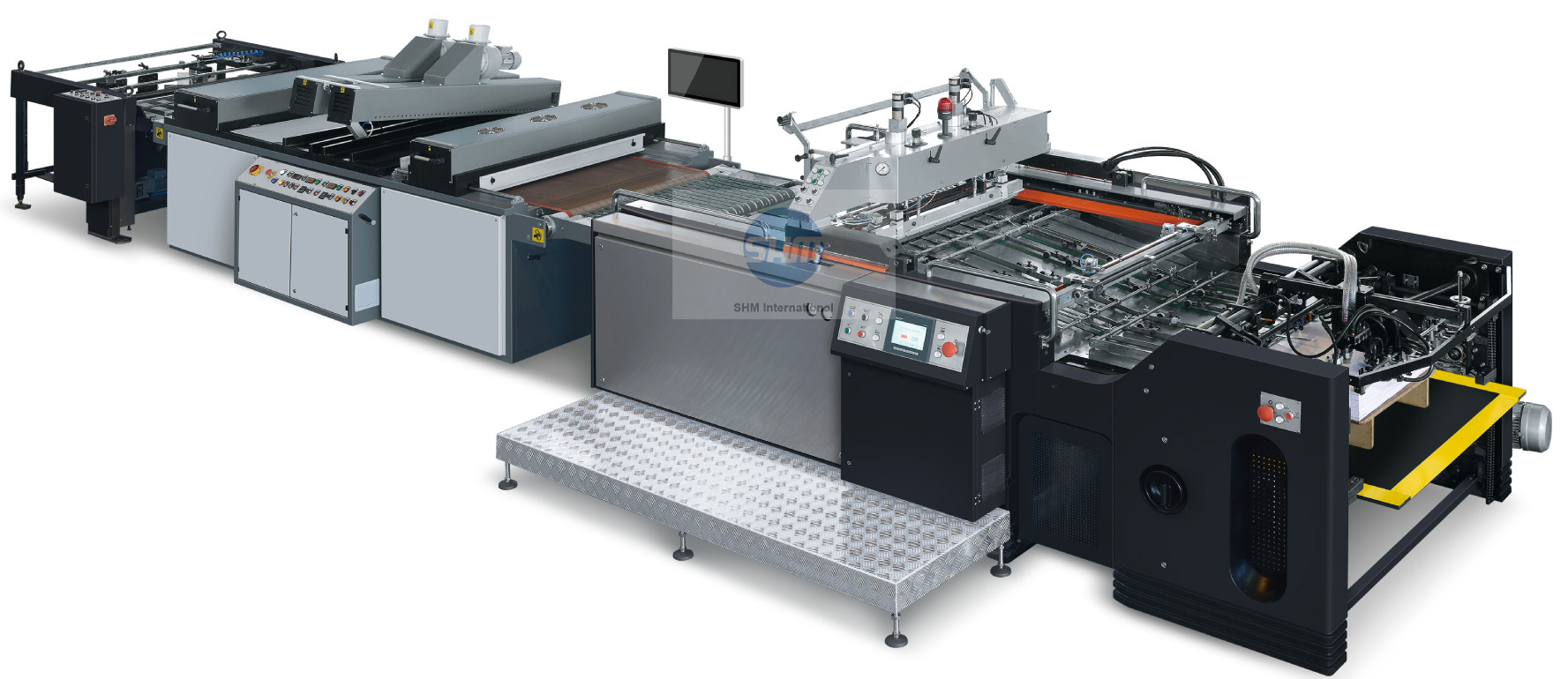 TC72/105 AUTOMATIC STOP-CYLINDER SCREEN PRESS
INTRODUCTION:
1. New designed patented machine, with advanced design and production technology, combine with German Japanese technology.
2. Adopts classical stop cylinder technology, equipped with heavy pneumatic squeegee system, the max. speed can be 4200sheets/hour.
3. It is suitable for screen printing of ceramic and glass decal, advertisement, package printing, brand, textile transfer, electric etc.
MAIN SPECIFICATIONS:
| | | |
| --- | --- | --- |
| | TC-72 | TC-105 |
| Max. sheet size | 720x510mm | 1050x760mm |
| Min. sheet size | 350x270mm | 560x350mm |
| Max. printing size | 700x500mm | 1050x750mm |
| Screen frame size | 880x880mm | 1300x1170mm |
| Sheet thickness | 108-400g/m² | 90-420g/m² |
| Printing speed | 800-3600 PCH | 800-4200 PCH |
| Installation power | 3P 380V 50Hz 10.5kw | 3P 380V 50Hz 10.7kw |
| Total weight | 3550kg | 6600kg |
| Overall size | 4050x2500x1680mm | 6700x3060x2050mm |
MAIN FEATURES:
1. Machine frame with precision works and casting
It adopts grey cast iron(HT250), found by polyester sand patterns, aging treatment, completed a one-time processing by imported large vertical type CNC, deformation little, guarantee of accuracy, ensure the long-term stable operation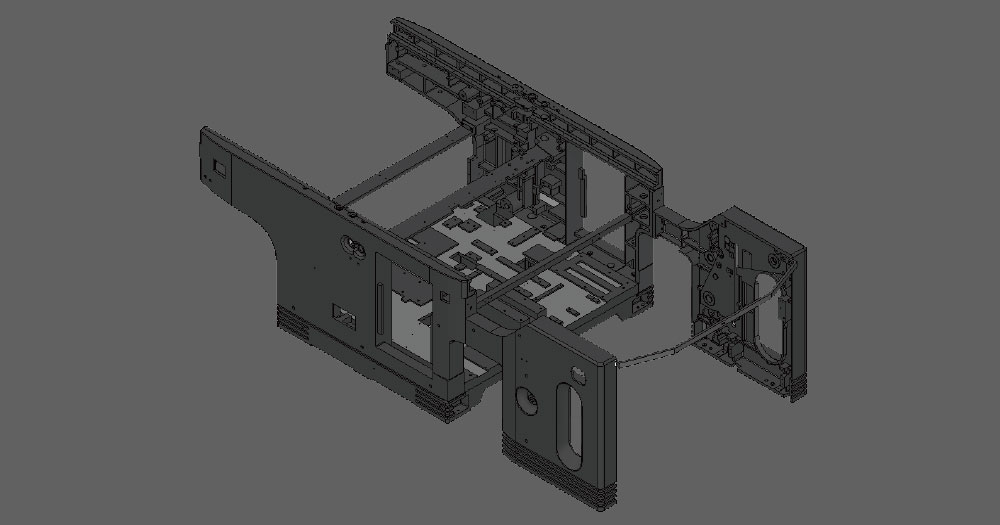 Completed lifting steel loading board of feeder, can pull the sheet pile directly, load sheet much more easily and save operation time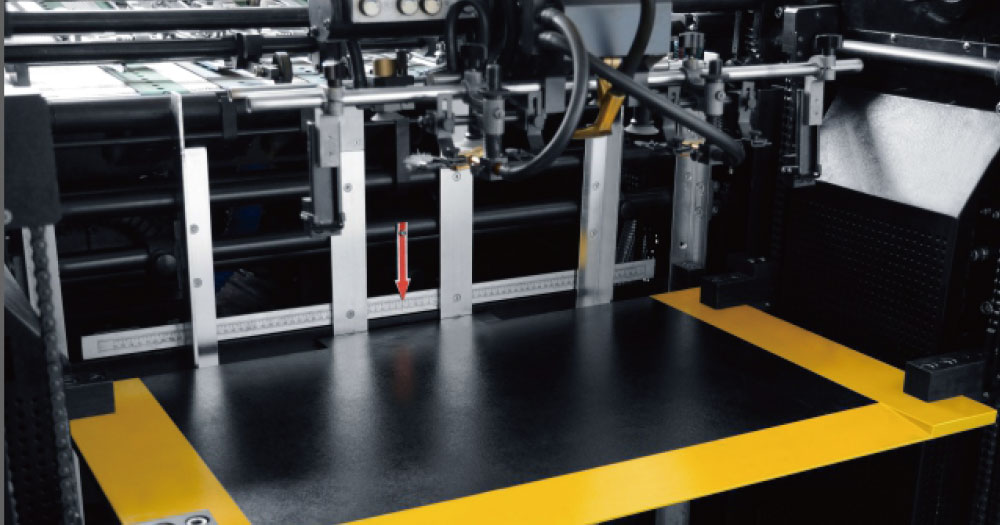 3. Heavy pneumatic squeegee system
Integrated application of electrical, pneumatic, hydraulic technology, automatic control squeegee movement, the start printing point and end point can be set independently, the entire pressure e equilibrium stability, completely eliminates the disadvantages of the squeegee movement controlled by mechanical cam, to ensure the ink layer and definition of image constant stable whether any printing and printing speed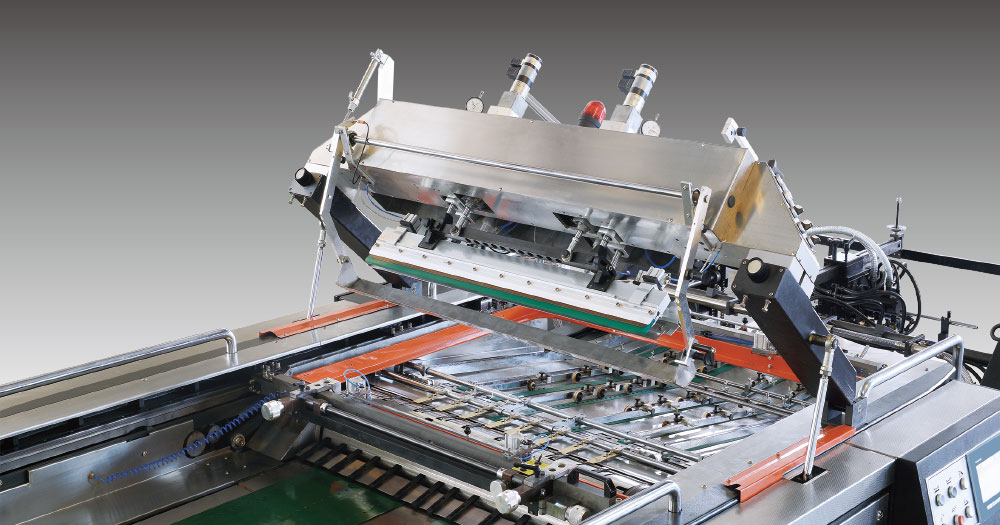 4. Separated screen frame structure
Screen frame can break away from transmission part and be pulled out, it is easy for adjusting the registration and feeding, meanwhile it is must safer and faster for cleaning of cylinder and screen, Opo sensors automatic detection system to ensure the reliability of the action and avoid rack breakage or damage of main drive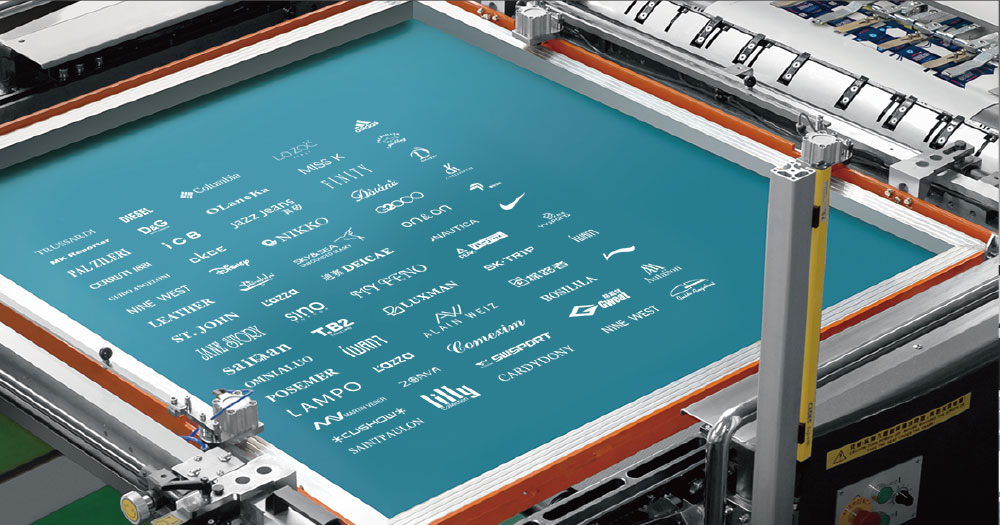 OPTION PARTS OR FUNCTION:
| | | | |
| --- | --- | --- | --- |
| Parts or function | TC-72 | TC-105 | Remark |
| Front-pick up feeder | Option | Option | Standard with rear pick up feeder, front pick up feeder is suitable for thin sheet and file |
| Dusty remove device | Option | Option | Remove the dusty of substrate surface, ensure printing quality |
| Anti-static device | Option | Option | Plasma blowing in feeder, remove static effectively |
| Ultrasonic double detection device | Option | Option | Standard with photoelectric type, detection device touch with substrate |
| Conveyor belt timely slow down device | Option | Option | Ensure material convey to cylinder position stablely under fast speed |
| Safety protective grating | Option | Option | Ensure security for operator |
| Delivery bridge | Option | Option | Delivery bridge, TC series curing equipment with delivery part |
| Two suck two feeding offset feeder | Standard | Standard | |
| Opened loading board | Standard | Standard | |
| German becker pump | Standard | Standard | |
| Vacuum conveying system | Standard | Standard | |
| Outside adjustable pull & push side-lay system | Standard | Standard | One structure with pull and push function |
| Side-lay opto sensor | Standard | Standard | |
| Front-lay opto sensor | Standard | Standard | Extra can be equipped, standard with two sensors |
| Heavy pneumatic squeegee system | Standard | Standard | |
| Ink-dropping device | Standard | Standard | |
| Automatic lubrication system | Standard | Standard | |
| Screen frame taken out structure | --- | Standard | TC72 with lifting screen frame |
| Touch screen controller | Standard | Standard | 7" big screen |
| Carbom fiber squeegee equip shelf | Option | Option | Can equip the carbon fiber squeegee |