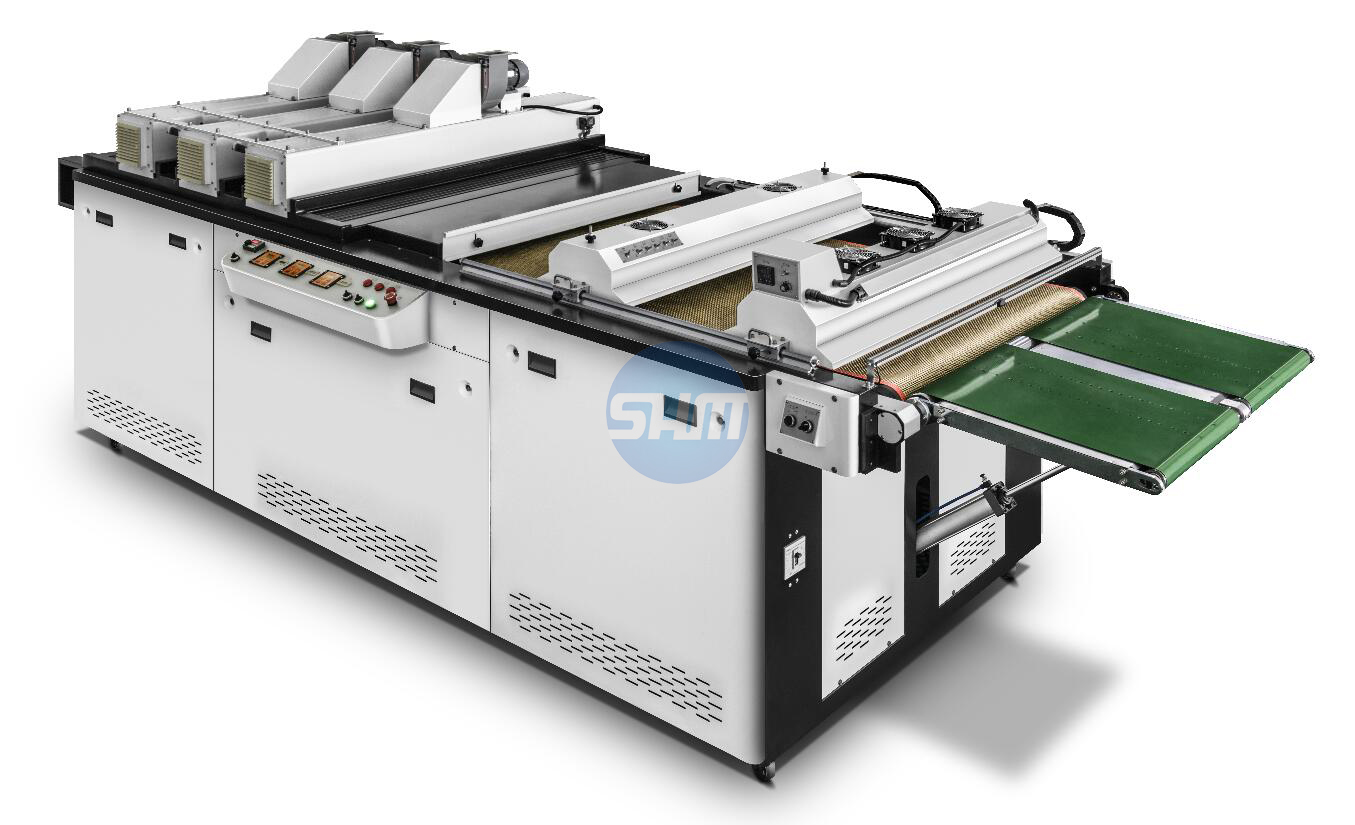 JB-800UVJW/1050UVJW/1300UVJW UV CURING MACHINE
INTRODUCTION:
JB-1050UVJW is specially designed for using with automatic screen press. It's widely used for drying, dehurnidifying and UV curing etc in the field of screen printing, dyeing, electroplating, electronic circuit board and so on.
MAIN FEATURES:
1. Wide energy range output: the output power of the lamp is from 30% to 100% stepless adjustable.
2. High efficiency and energy saving and environmental protection: over 20% of UV energy is higher than the transformer driver; no transformer self loss and reactive power, energy saving 30% over the same period.
3. Low power standby energy saving: 30% power standby when without material input; once material come it can catch the set power in 0.5 secends.
4. Comprehensive intelligent protection: protection and alarm when lamp tube overheating, overvoltage, over current, light pipe line break, short circuit.

MAIN SPECIFICATIONS:

Model

JB-800UVJW

JB-1050UVJW

JB-1300UVJW

Used with

JB720A/800/720/780/CP1

JB1050A/1050/1020/

1020A/1050AG/CP2

JB1300

Effective solidify width

850mm

1100mm

1350mm

Convey speed

60m/min

60m/min

60m/min

UV lamp power

10.0kw x 3pcs

10.0kw x 3pcs

10.0kw x 3pcs

IR lamp power

1.5kw x 3pcs

1.5kw x 3pcs

1.5kw x 3pcs

Wrinkle lamp power

80w x 3pcs x 2choice

80w x 3pcs x 2choice

100w x 3pcs x 2choice

UV exhaust

0.37kw x 3

0.37kw x 3

0.37kw x 3

Power

38. 5kw

38.5kw

40kw

Weight

1100kg

1200kg

1400kg

Dimension

4850x1700x1710mm

4850x2000x1710mm

4850x2250x1710mm