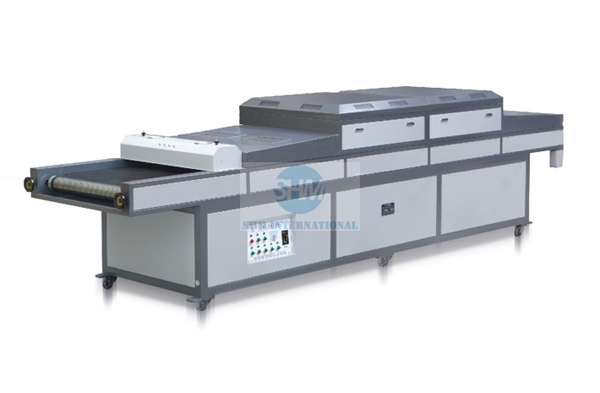 JB-UV5600 Ice Flowers Photo-solidifying Machine
MAIN FEATURES:
1. It is suitable for setting and solidifying ice flowers pattern and solidifying various UV printing inks and gloss oils.
2. It adopts the upper and lower air exhausting device to lower the temperature of the drying tunnel effectively, thus achieving the best effect of photo-solidification.
3. Each UV tube has independent starting switch for increasing or decreasing arbitrarily.

MAIN SPECIFICATIONS:
| | |
| --- | --- |
| UV light power | 5.6kw x 4/ 8.0kw x 1 |
| Conveying speed | 0-35m/min |
| Machine dimension (L x W x H) | 4900 x 1250 x 1200mm |