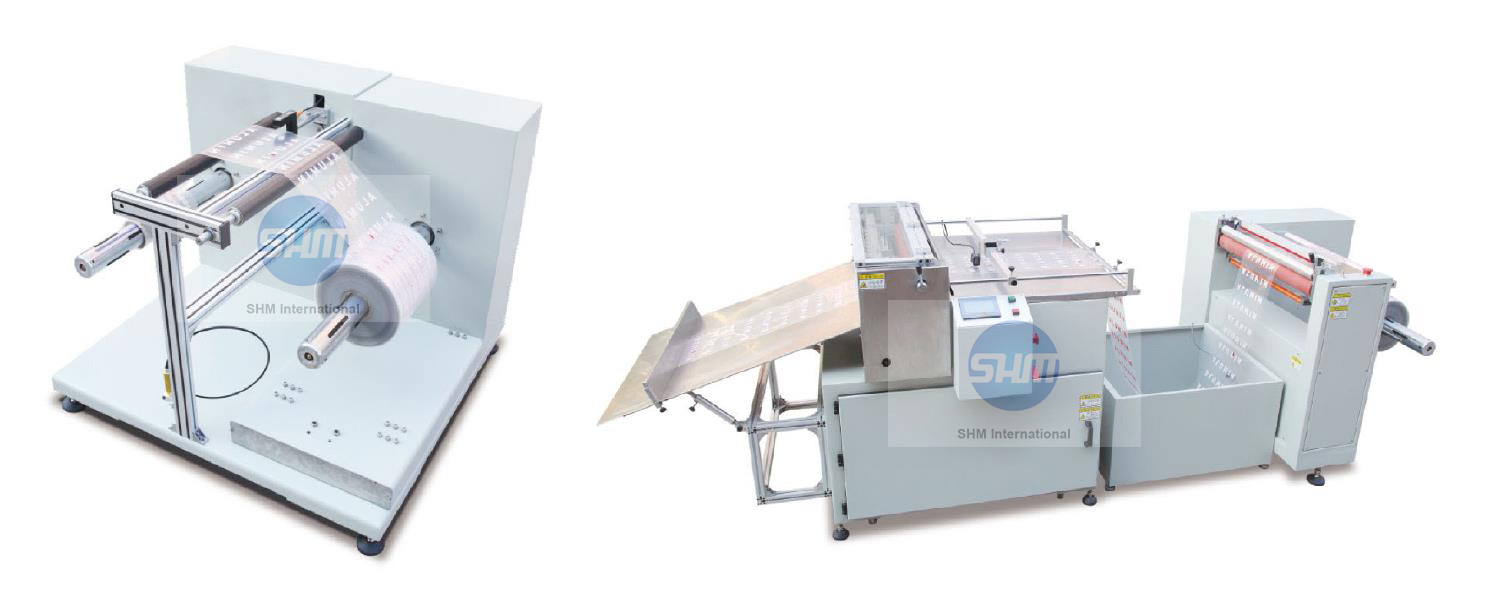 REWINDING MACHINE & AUTOMATIC CUTTING MACHINE
INTRODUCTION:
1.The color standard sensor is used to track and locate, the cutting length and production quantity can be set arbitrarily, and the machine will stop automatically when the set number is reached.
2.Max cutting width: 400/500/600mm.
3.Max material thickness: 0.075-0.5mm.
4.Max speed: 1500-2500 times/hour.
5.Cutting accuracy within 0.1 mm.
MAIN SPECIFICATIONS:

Model

Rewinding machine

Model

Automatic cutting machine

Unwinding/rewinding roll width

400/500/600mm

Max cutting width

400/500/600mm

Max unwinding/rewinding

roll diameter

800mm

Max material thickness

0.075-0.5mm

Core diameter

3inch

Max speed

1500-2500times/h

Printing speed

200m/min

Cutting accuracy

within0.1mm

Weight

300kg