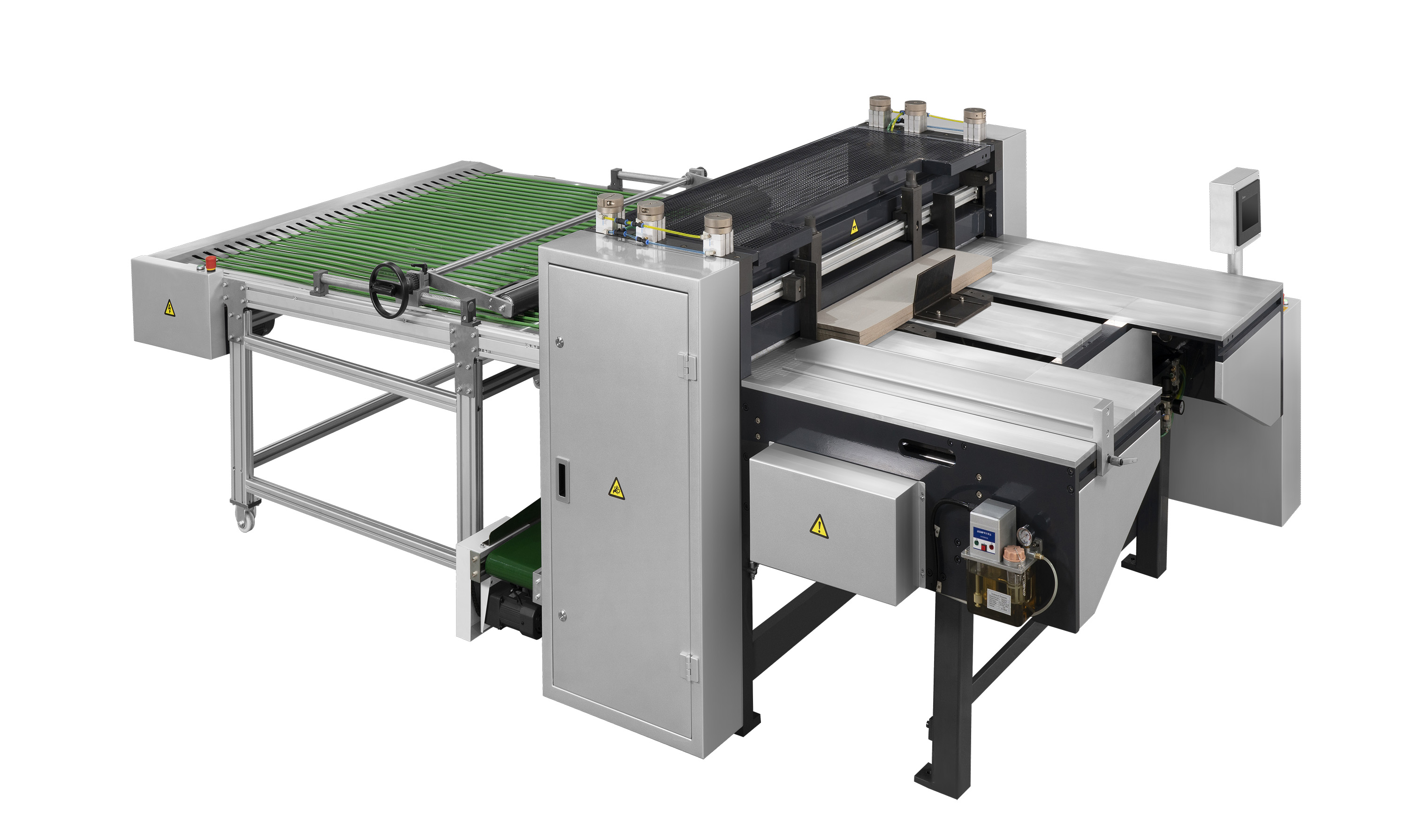 K18 BOARD CUTTER
MAIN FEATURES:
1.The rotary knives are made of high quality alloy, which makes it durable and can cut various boards.
2.The large-sized boards are fed manually and can be cut into long-bar-type boards.
3.The small sized boards are propelled with a high-precision thread rod to finish slitting.
4.The cut edges on the left and right ends are smashed with a spiral cutter and can be automatically discharged.
5.The finished product delivery conveyer belt can stack the products in a good order.
6.The automatic centralized oil supply device is used to timely and quantitatively lubricate every part.
7.It adopted the PLC and HMI controller, which makes it more vivid and friendly in its operation.
MAIN SPECIFICATION:
Original board size

Min.600mm Max.1400mm

Cutting width

Min.85mm Max.1380mm

Finished size(WxL)

Min.85x150mm Max.1380x480mm
(with infeed device)

Board thickness

1-4mm

Linear cutting speed

30-120m/min