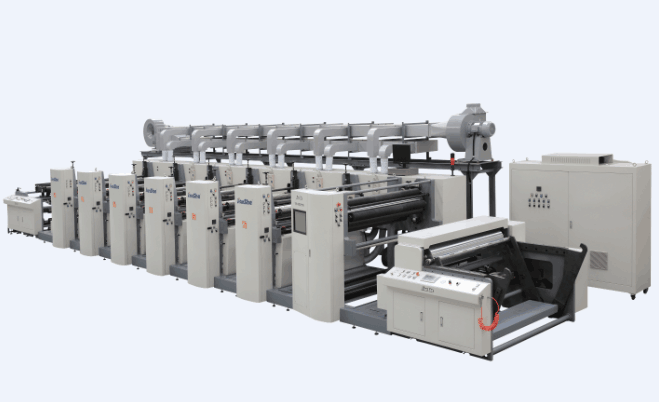 YT-C Series Unit-type Flexo Printing Machine
1. Anilox roller inking structure effectively guarantees printing quality.
2. The machine has strong adaptability, since it can achieve satisfactory printing effect on various materials, from plastic film to corrugated board.
3. The combination of printing units is flexible, because users can increase or decrease printing unit number according to different requirements.
4. Low-cost printing plate and Low-loss printing process can effectively reduce printing cost, which is 30~50% lower than gravure printing.
PARAMETER:
Model

YT-1000C

YT-1300C

YT-1500C

Paper Thickness

60-400g/m²

60-400g/m²

60-400g/m²

Max. Material Roll Width

1020mm

1320mm

1520mm

Max. Printing Width

1000mm

1300mm

1500mm

Printing Repeat Length

360-1200mm

360-1200mm

360-1200mm

Max. Unwinding Diameter

Φ1500mm

Φ1500mm

Φ1500mm

Max. Reminding Diameter

Φ1500mm

Φ1500mm

Φ1500mm

Gearing Specification

1/8cp

1/8cp

1/8cp

Max. Printing Speed

150m/min

150m/min

150m/min

Guiding Roller Diameter

Φ100mm

Φ100mm

Φ100mm

Main Motor Power

11kw

15kw

18.5kw

Drying Mode

Warm Drying and I.R. Drying