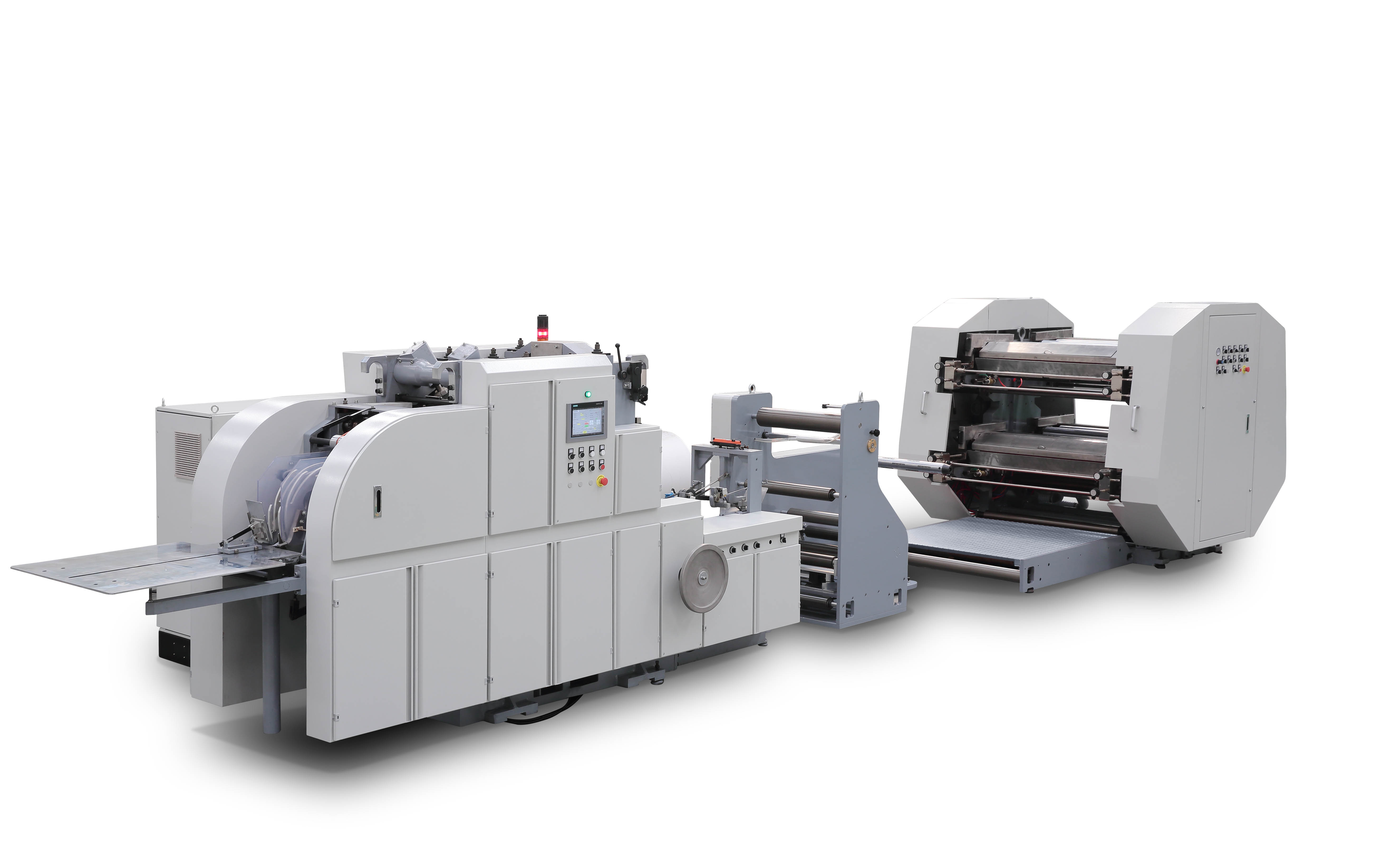 ZD-FJ06D+T Fast Fixed-size Square Bottom Paper Bag Machine
INTRODUCTION:
As designed to achieve printing and bag making inline from roll paper, this machine is an ideal equipment for producing small fixed-size paper bags in extremely fast speed. This machine can implement steps including paper feeding, flexo printing, tube forming, tube cutting and bottom forming inline in incredible speed, so as to effectively save labor costs. The equipped photoelectric detector can correct cutting length automatically, so as to ensure cutting precision. The equipped SIEMENS PLC system ensures that the stable performance can be kept even if the machine is running in various working environments. This machine can process very thin paper, as well as produce paper bags exceedingly fast, thus this machine is especially suitable for being applied in massive productions of food industries.
MAIN FEATURE:
1. This machine can produce paper bags in extremely fast speed (500 bags/min at MAX.).
2. This machine can produce small-sized shopping paper handbags automatically, so as to thoroughly enhance the efficiency of making paper bags for luxury industry.
MAIN SPECIFICATION:
| | |
| --- | --- |
| Paper roll width | 525mm |
| Max paper roll diameter | 1200mm |
| Paper reel core diameter | 76mm |
| Paper thickness | 55-70gsm |
| Tube length | 380mm |
| Bag body width | 154mm |
| Bag bottom size | 100mm |
| Max production speed | 500bags/min |
| Power | 8.4kW |
| Weight | 5500kg |
| Dimensions (L x W x H) | 7500 x 2250 x 1800mm |