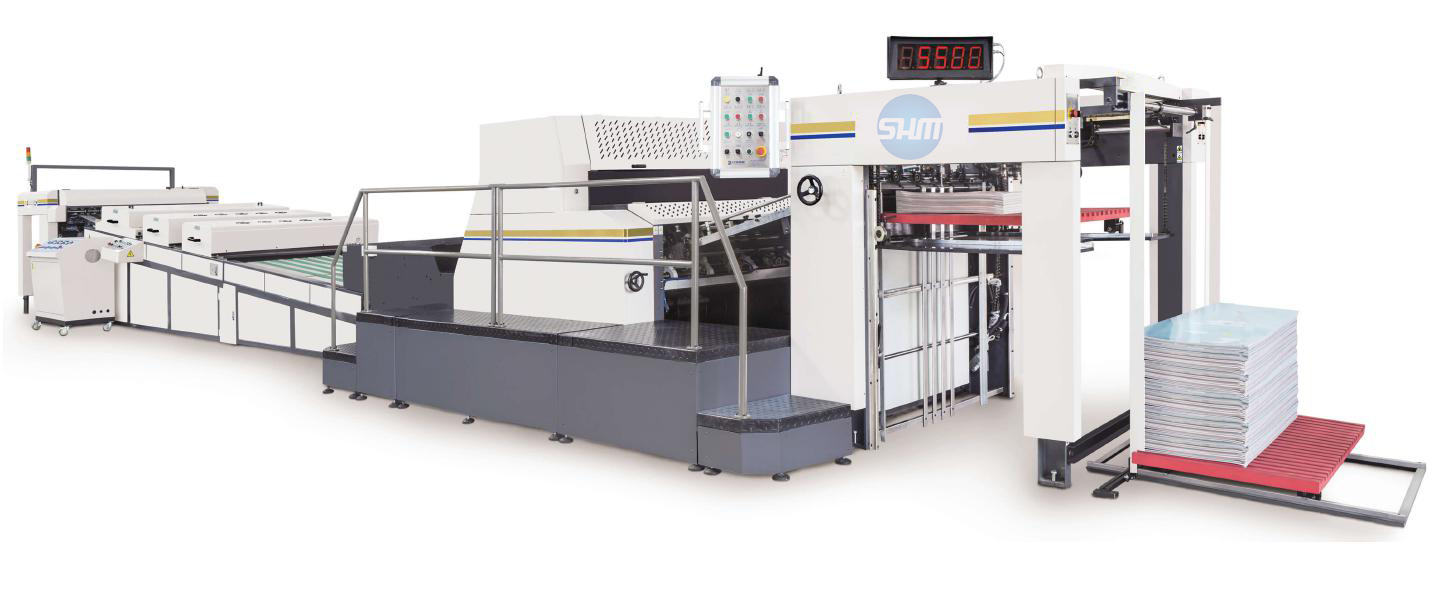 UST-1316L HIGH SPEED SPOT UV COATING MACHINE
MAIN SPECIFICATIONS:
AUTOMATIC STREAM FEEDER (PRE-LOADING DEVICE AND NON-STOP FEEDER)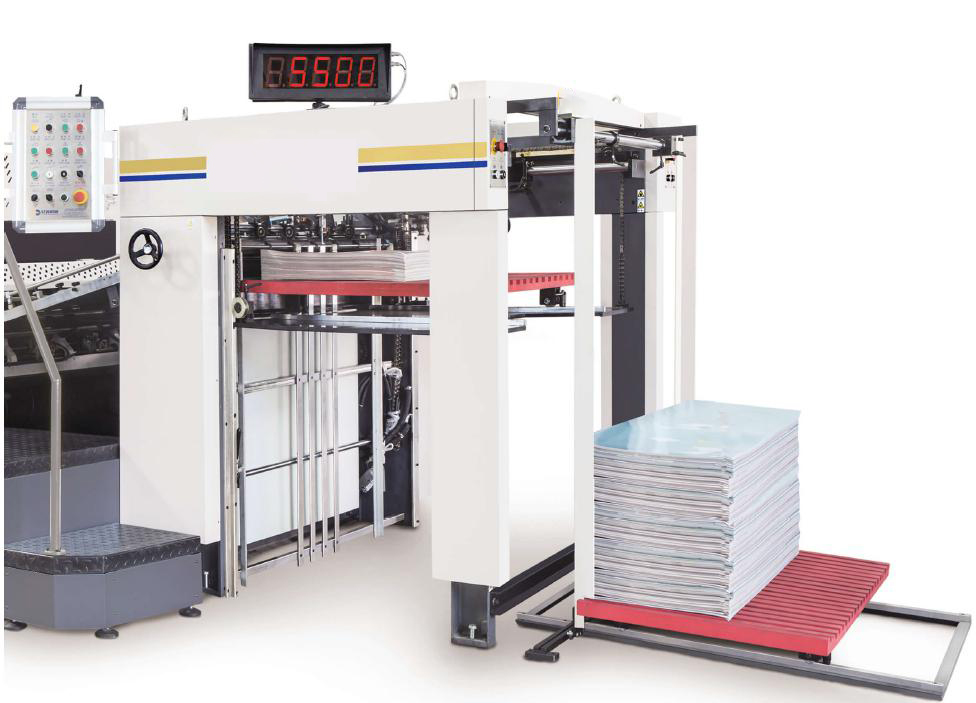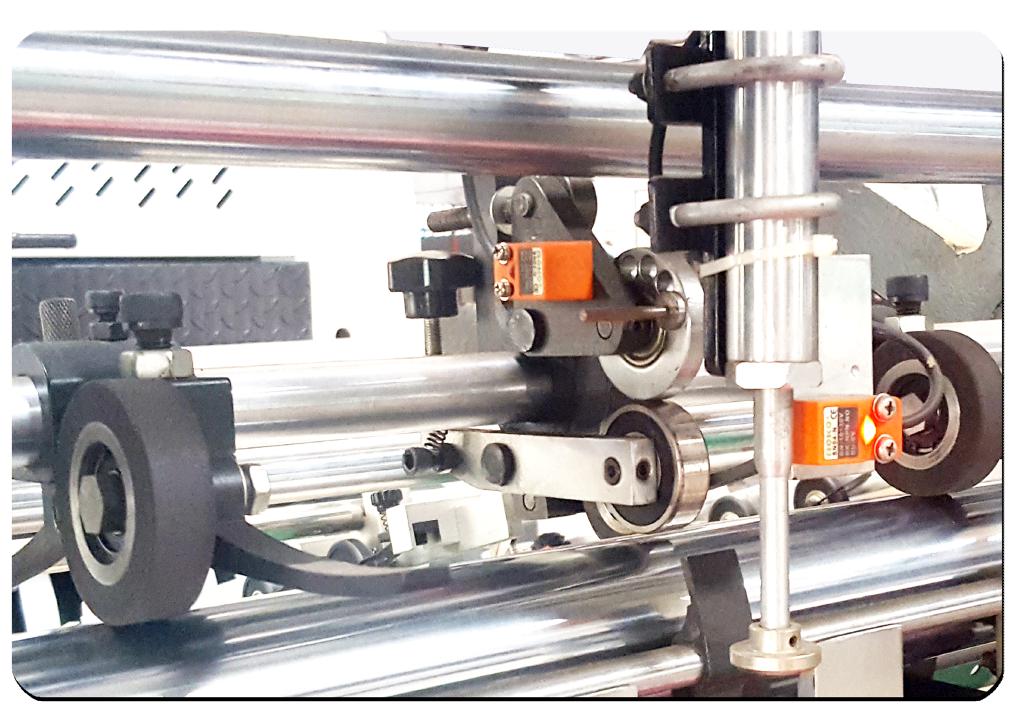 Accurate entry of sheetsinto varnishing unit.
HOST COATING SYSTEM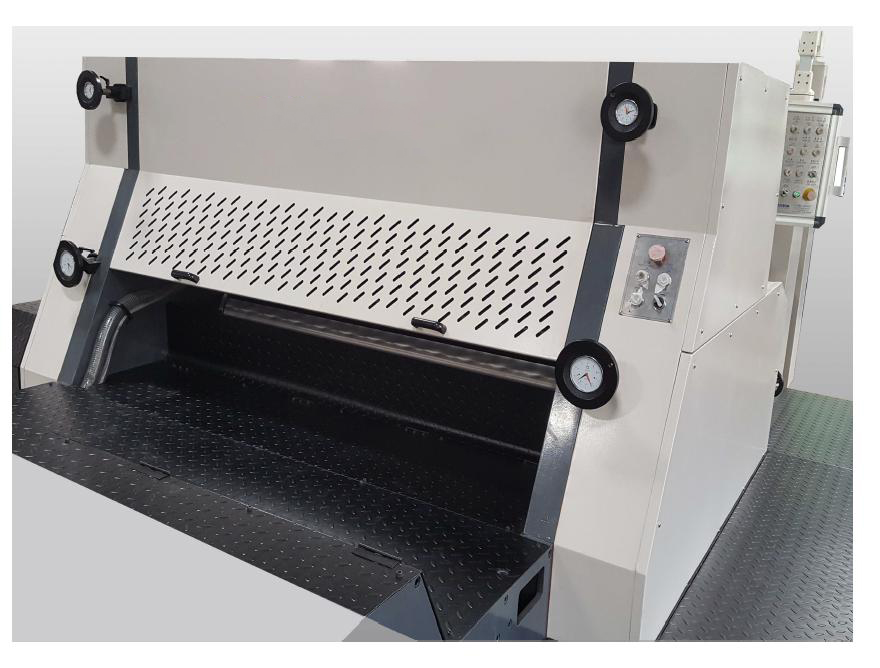 5500pcs/hour speed system.
Enclosed anilox coating chamber.
Varnish pump for continuous varnish circulation and mixing of varnish
.
IR DRYING SYSTEM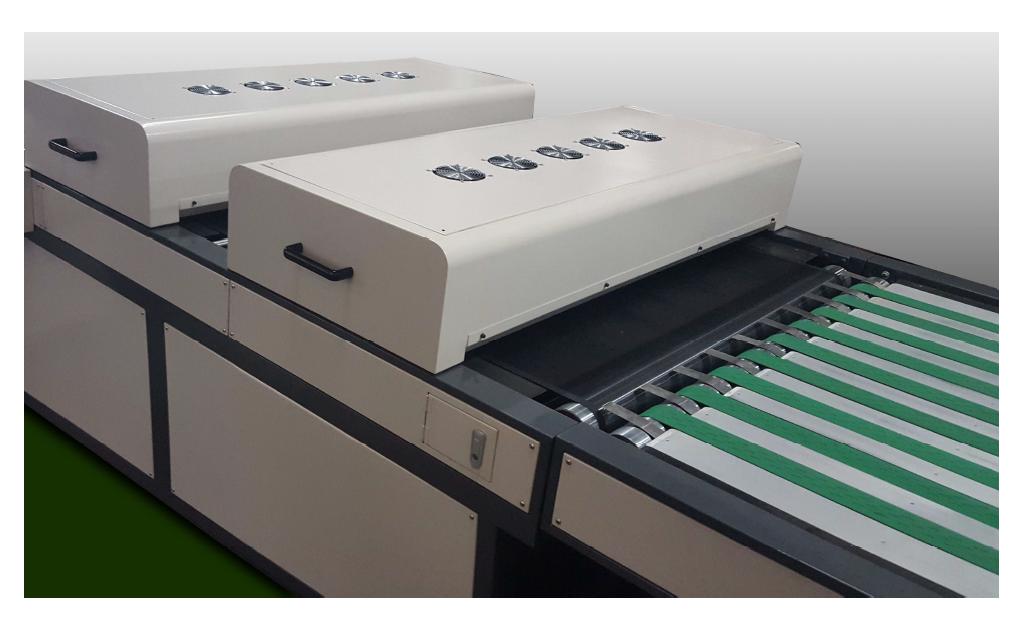 Electric high-temperature system.
UV CURING SYSTEM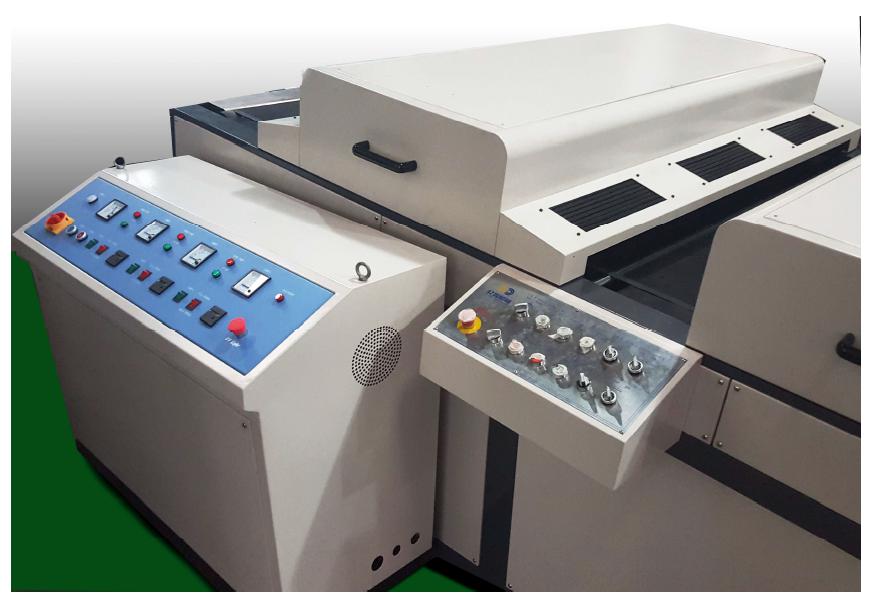 3x U.V lampscontrol panel.
Full/Halfpower level, Stepless Power control is optional.
Safety control for over-temperature.
PAPER DELIVERY SYSTEM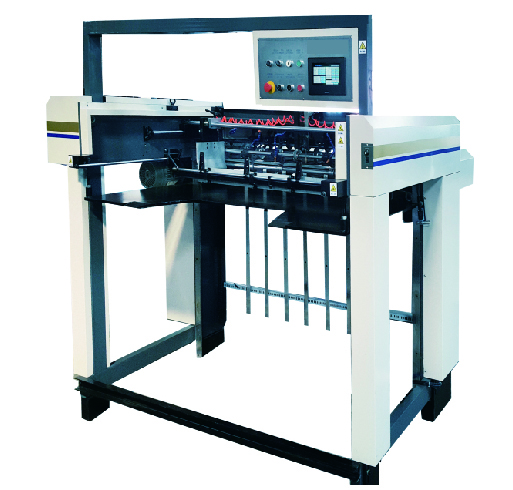 Exhaust system with exhaust blower & ducts to extract fumes.
Lifting and limiting safety device for paper receiving table.