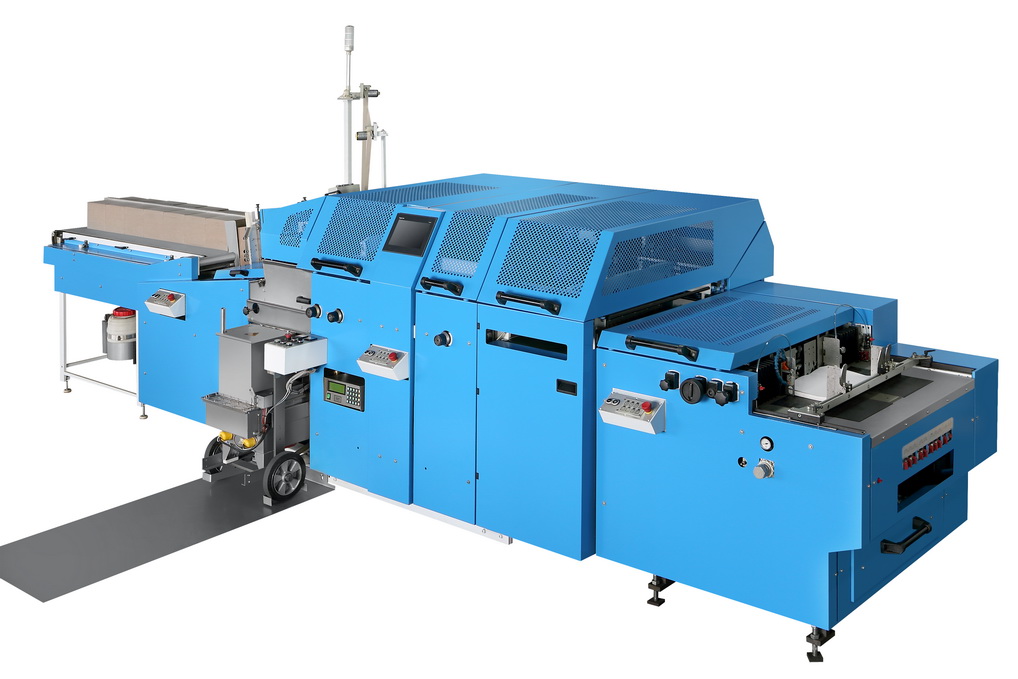 HCM390 Automatic High Speed Casemaker
INTRODUCTIONS:
It can automatically feed and glue paper, delivery and position cardboard, and fold four sides in one process; there are features of accurate and quick positioing, and beautiful finished products etc. It is used to make hardcovers, notebook covers, desk calendars, hanging calendars, book type boxes, files and irregluar covers etc.
MAIN FEATURES:
1. Adopts new non-stop bottom drawn paper feeder, which efficiently avoid two pieces of papers, ensures the machines runs in high speed.
2. The soft spine device, with the function of cutting, is applied to make soft spine hardcovers.
3. Advanced folding technology ensures the tight edges without air bubbles.
4. Pre-stacking cardboard conveyor belt makes the production fast without stopping.
5. The case size is adjusted by PLC and servo, easy to operate.
MAIN SPECIFICATIONS:
| | |
| --- | --- |
| Min cover size (W x L) | 140 x 205mm |
| Max cover size (W x L) | 390 x 670mm |
| Min paper size (A x B) | 130 x 220mm |
| Max paper size (A x B) | 428 x 708mm |
| Paper thickness | 100-200g/m2 |
| Cardboard thickness | 1-4mm |
| Spine size (S) | 8-90mm |
| Spine thickness | >200g & 1-4mm |
| Folded paper size | 8-15mm |
| Cardboard number | 3 pieces |
| Precision | ±0.50mm |
| Speed | 65pcs/min |
| Electric power | 8kw/380V 3 phase |
| Air supply | 28L/min 0.6Mpa |
| Weight | 5800kg |
| Dimensions | 6200 x 3000 x 2450mm |