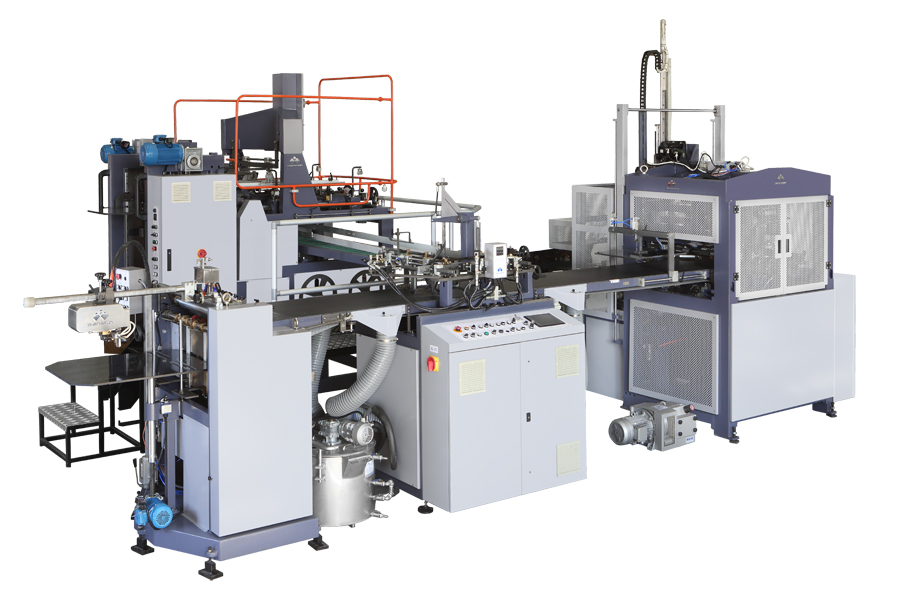 RB185 Automatic rigid box maker
INTRODUCTIONS:
Automatic Rigid Box Maker is a good equipment for making high-grade boxes because it is characterized by fine design, reliable performances and advanced technologies. It employs PLC, photoelectric detector system, hydraulic system, HMI to automatically finish feeding and gluing paper, conveying cardboard, forming and gluing four angles of cardboard, positioning and forming box in one time. It is applicable to make high-grade boxes for shoes, shirts, jewelry, gifts, etc.
MAIN FEATURES:
1. Adopt new design of servo and pneumatic control structure to wrap the box, fast digital adjustment of sizes.
2. New designed servo controlled paper feeder adopts post-sucking pre-pushing type to convey paper which efficiently avoids two pieces of papers entering into the machine.
3. The copper scraper cooperates with the glue roller by line-touch design which makes the scraper more durable.
4. The concentrated oil system fully ensure each parts lubricating and the steady running of machine
5. Auto glue viscosity meter efficiently adjusts the glue stickiness which ensures the quality of finished products
MAIN SPECIFICATIONS:
1

Paper size(A×B)

A min

120mm

A max

610mm

B min

250mm

B max

850mm

2

Paper thickness

100-200g/m2

3

Cardboard thickness(T)

0.8~3mm

4

Finished product(box) size(W×L×H)

W min

50mm

W max

400mm

L min

100mm

L max

600mm

H min

12mm

H max

185mm

5

Folded paper size (R)

R min

10mm

R max

100mm

6

Precision

±0. 5mm

7

Production speed

¨Q25sheets/min

8

Motor power

23.29kw/380v 3phase

9

Machine weight

6800kg

10

Machine dimension

L7000×W4100×H 3600mm