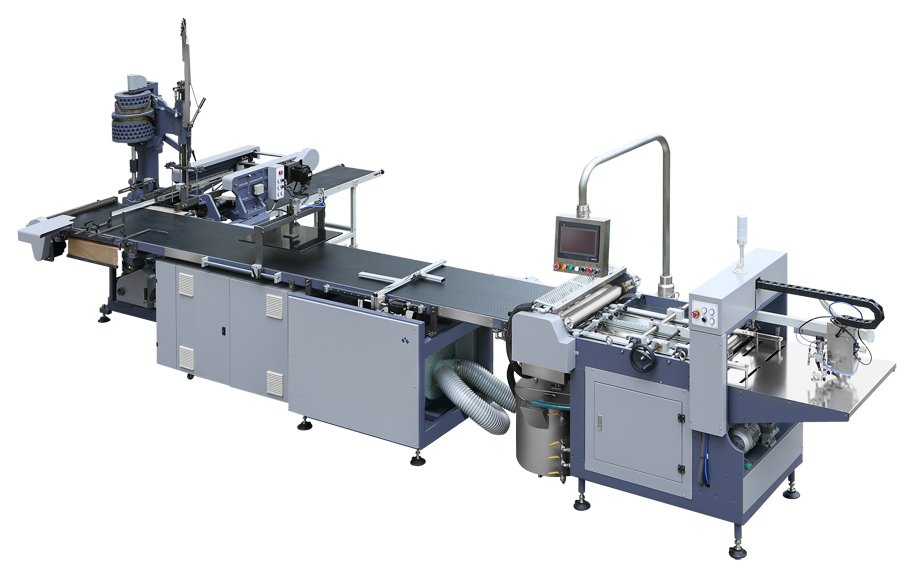 RB420D Automatic rigid box maker
INTRODUCTIONS:
Automatic Rigid Box Maker is a good equipment for making high-grade boxes because it is characterized by fine design, reliable performances and advanced technologies. It employs PLC, photoelectric detector system, hydraulic system, HMI to automatically finish feeding and gluing paper, conveying cardboard, forming and gluing four angles of cardboard, positioning and forming box in one time. It is applicable to make high-grade boxes for shoes, shirts, jewelry, gifts, etc.
MAIN FEATURES:
1. Suitable for production of small quantity
2. Available to small and medium enterprises, featuring in a lower investment but a higher return
3. More affordable and higher quality
4. Only 2 operators, saving the cost of 2-3 workers
5. Adopt simply constructed L-type positioning device, which reduces the working strength and makes the work much easier.
6. Servo controlled mechanical box gripping device is easily adjusted
7. Adopt lengthwise photoelectric tracking and servo rectifying device for positioning, which efficiently improves the precision of products
MAIN SPECIFICATIONS:
1

Paper size(A×B)

A min

100mm

A max

580mm

B min

200mm

B max

800mm

2

Paper thickness

100-200g/m2

3

Cardboard thickness(T)

1~3mm

4

Finished product(box) size(W×L×H)

W min

50mm

W max

320mm

L min

100mm

L max

420mm

H min

10mm

H max

120mm

5

Folded paper size (R)

R min

10mm

R max

35mm

6

Precision

±0. 5mm

7

Production speed

≦28sheets/min

8

Motor power

13.6kw/380v 3phase

9

Machine weight

2500kg

10

Machine dimension

L6800×W2800×H 2500mm