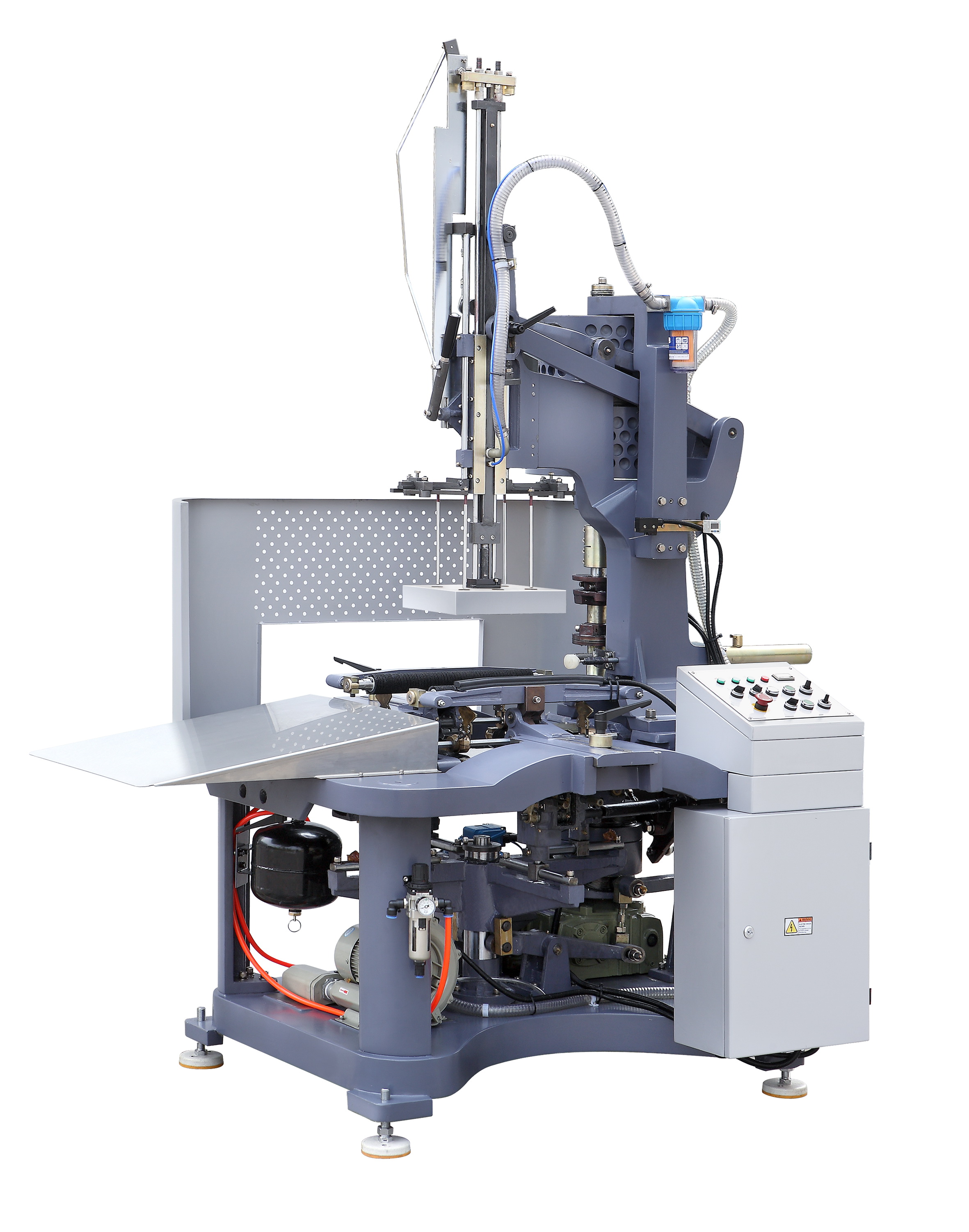 CX420 Semi automatic box forming machine
MAIN FEATURES:
1. It adopts curved surface cam structure which makes the machine run more stably and with lower noise.
2. Automatically wrap, fold ear and paper sides, continually finishing the box in one process.
3. Multiple safety protection devices, safer and more human-friendly
4. Easy to change mold, suitable for different sizes of products
5. Brush rollers are drive by motor which make the wrapping more tightly and smoothly
6. Bottom mold adopts pneumatic structure, which effectively prevents the bubble.
7. Top mold has pressure detecting device. Machine does not start if top mold is without box or with the box which is not in place.
8. It is equipped with time-delay device to adjust the period from putting on box to (top mold) pushing down, which ensure the operation safety.
9. It adopts an innovative design --three curved surface cams, integrated on one main shaft, run in same direction simultaneously when machine works-- which makes motions more coordinate and adjustment easier.
10. Whole components are processed by CNC machining equipment. One time positioning and processing, remove the positioning deviation, promote the precise and prolong the machine lifetime.
MAIN SPECIFICATIONS:
| | |
| --- | --- |
| Max box size | 420 x 300 x 70mm |
| Min box size | 50 x 100 x 10mm |
| Folded paper size | 10-25mm |
| Speed | 20-38pcs/min |
| Power | 1.03kW |
| Machine weight | 1100kg |
| Machine dimension(L x W x H) | 1300 x 1500 x 2300mm |
MACHINE RUNNING VIDEO: